Research
Research of Stefan Schmidt
My main research topic has been the biosystematics of Hymenoptera with a focus on resolving difficult species complexes and inferring phylogenies using morphological and molecular data. In recent years I have been involved in several large-scale DNA barcoding initiatives that are among the largest projects of this kind that a country has ever undertaken. Located in a region with a legacy of 250 years of taxonomic history, a primary goal of our barcoding initiatives has been to develop molecular identification tools, in particular DNA barcoding, as a de facto standard of contemporary taxonomy and  biodiversity research. Since the projects commenced, our team managed to obtain barcode sequences for nearly 4,000 species of Hymenoptera. The ZSM is, with over 50,000 specimens, the second largest provider of barcoding vouchers that are currently present in the Barcode of Life Database (BOLD).
Completed projects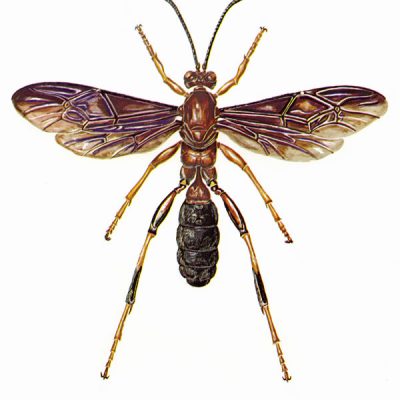 Typen der von Gerd Heinrich beschriebenen Ichneumoniden
Gerd Herrmann Heinrich was one of the world's leading authorities on the subfamily Ichneumoninae. He described about 1,500 species and subspecies of Ichneumonidae. He lived and worked in Germany, Poland, and finally in the United States of America. Heinrich conducted a series of expeditions to collect mammals, birds and especially ichneumonid wasps. His field trips lead […]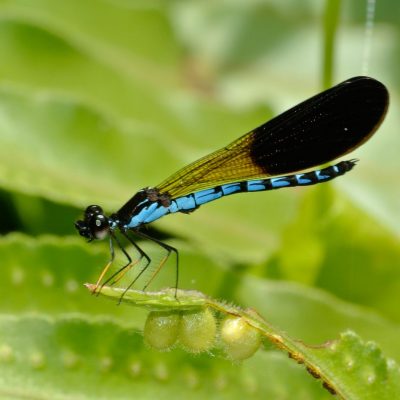 Indonesian Biodiversity Information System (IndoBioSys)
Indonesian Biodiversity Discovery and Information System Indobiosys is a German-Indonesian research project (2015-2018). The project is coordinated at the Museum für Naturkunde Berlin in collaboration with the Zoologische Staatssammlung München and the Research Center for Biology – LIPI in Cibinong, Indonesia. All institutions look back to a longstanding and fruitful research cooperation for more than 15 years.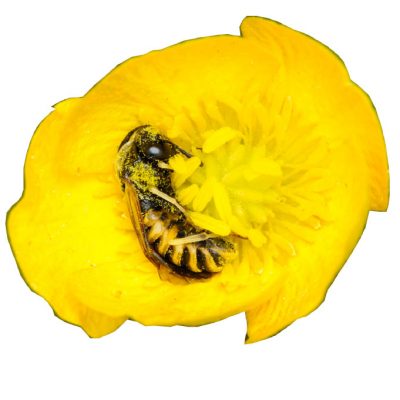 A MuseOMICS approach to scrutinise DNA barcode failure
Testing the causes for taxonomic incongruence patterns in phytophagous Hymenoptera and Orthoptera through hybridization capture using RAD probes DFG Priority Programm: "Taxon-Omics: New Approaches for Discovering and Naming Biodiversity"  (SPP 1991) DNA barcoding has been shown to be highly accurate for the identification of animal species, but some groups defy this approach. Numerous taxa particularly […]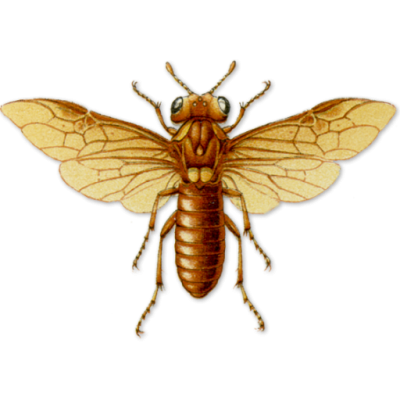 Adaptive radiation of Gondwanan pergid sawflies (Hymenoptera, Pergidae)
Major evolutionary transitions and diversification of the eucalypt-feeding pergid sawflies in Australia The Pergidae are Gondwanan, with Australia and South America being the centres of diversity, and with no species in southern Africa. The majority of Australian pergid species is associated with host plants of the family Myrtaceae, which is typically Gondwanan in distribution. A […]

Phylogeny of the subfamily Coccophaginae (Hymenoptera, Aphelinidae)
Coccophaginae are minute parasitic wasps found world-wide. They primarily attack the sessile nymphs of Sternorrhyncha, including Aleyrodidae (whiteflies) and Diaspididae (armoured scale insects). The Coccophaginae are the largest subfamily of the Chalcidoidea family Aphelinidae with over 700 described species. Encarsia is the largest genus of Coccophaginae and of the family Aphelinidae, currently containing almost 400 […]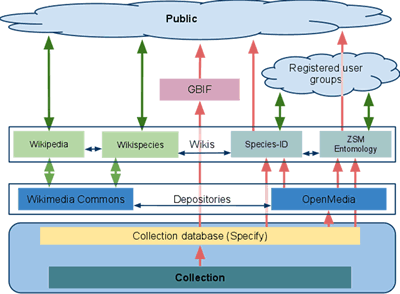 New approaches and techniques to establish a sustainable, integrative and globally accessible virtual insect collection
Natural history collections are archives of global species diversity. They harbour an amazing diversity of unique treasures and are the true foundation of our understanding and exploration of biodiversity. Making natural history collections efficiently available, providing easy access to information, and rapidly disseminating relevant information do form a core priority of modern-day collection management policies. […]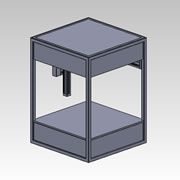 Drawer digitisation project
DScan – an innovative, high-performance digital scanning system for entomological collections Central aspect of our collection digitisation initiative is the drawer digitisation project. We are currently developing and testing a prototype of a drawer digitisation system that is developed in cooperation with engineers of the Technisches Büro München. The system is based on industrial grade […]
Research Projects of Olga Schmidt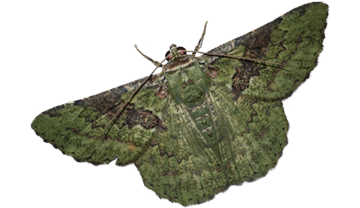 Systematics and taxonomy of the subfamily Larentiinae (Lepidoptera, Geometridae)
Morpho-functional analysis of the male terminalia in the larentiine moths (Lepidoptera, Geometridae) The characters of skeleton and musculature of the male genitalia have proven useful for the higher classification of Lepidoptera. The musculature of the male genitalia was reviewed for the tribe Xanthorhoini and related tribes (Lepidoptera, Geometridae, Larentiinae). The genitalia morphology of males of […]
Research Projects of Stefan Schmidt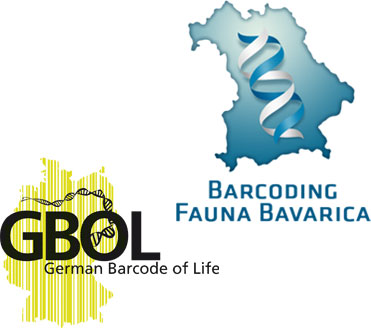 Hymenoptera Barcode of Life
The Hymenoptera section of the ZSM coordinates the German Barcode of Life of the insect order Hymenoptera. DNA barcoding at the ZSM started with the project Barcoding Fauna Bavarica in 2009. In 2012 the German Barcode of Life project commenced. Since 2009, over 40,000 specimens of Hymenoptera have been processed and the Hymenoptera section of […]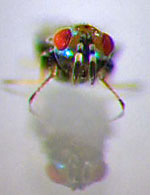 Checklist of the Chalcidoidea of Germany
The checklist of the German chalcid wasps (including Mymarommatidae) includes all 1,963 species of Chalcidoidea recorded from Germany. For each species the synonym history and literature citations are given. The list is based on the immensely useful Universal Chalcidoidea Database by John S. Noyes (The Natural History Museum, London, UK). Summary table (Click of families […]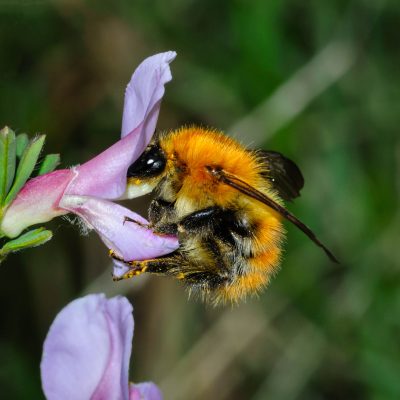 Hymenoptera Image Gallery
The Hymenoptera image gallery (snsb-zsm.pictures) shows reliably identified photos of insects from the order Hymenoptera, i.e. bees, wasps, parasitoids, ants, sawflies, etc. The website serves as a reference for the identification of Hymenoptera. The site therefore offers the opportunity to verify your own identifications and to get an overview of the exciting world Hymenoptera. The […]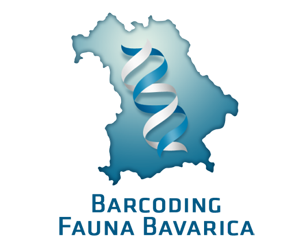 Barcoding Fauna Bavarica (BFB)
The Barcoding Fauna Bavarica Project (BFB) aims to create a DNA barcode library for all Bavarian animals in cooperation with the Canadian Centre of DNA Barcoding (Dr. Paul Hebert). The project is supported by the Bavarian Ministry of Science, Research and Art. It was started in 2009 and was successful in sequencing 10,000 species in […]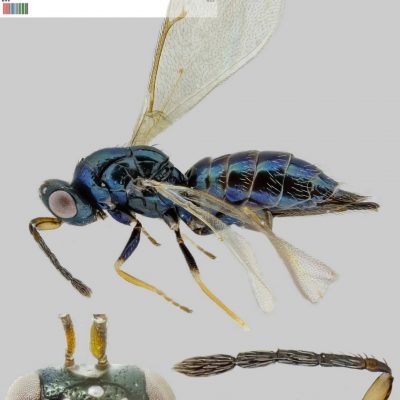 Taxonomy of the hyperdiverse Chalcidoidea
An integrative approach to resolve the taxonomy of Tetrastichinae (Hymenoptera: Eulophidae) The Tetrastichinae (Hymenoptera: Eulophidae) is one of the largest and least known groups of chalcid wasps (Chalcidoidea) and parasitic wasps in general. Identification of species and genera is often difficult. Tetrastichinae occur world-wide and species are often common in a wide range of different […]