Research
Research projects with external funds or in cooperation with other institutions
Research projects of Axel Hausmann
A. Systematics, Integrative Taxonomy
Monography of the Geometridae of Europe (see drittmittelfinanziertes Projekt "Geometrid Moths of Europe", BIOLOG/EDIS/INGE)
Taxonomy of Geometridae: Revision of some Sterrhinae genera und species groups worldwide (Idaea, Rhodostrophia, Glossotrophia, Scopula, etc.)
B. Development of Information Systems, Molecular Identification, Biodiversity Ressources
C. Zoogeography, Faunistics
Gondwanaland distributions, Geometridae on Nothofagus (cf project "Hunting Gondwanaland-relicts: The Geometridae (Insecta: Lepidoptera) of the Nothofagus-forests in Chile and Tasmania")
Studies on the fauna (Geometridae) and on zoogeographical distribution patterns in the Mediterranean, focused on Israel, Oman, Yemen, Egypt, Cyprus, Crete, southern Italy and Sicily.
Faunistical, ecological and statistical analysis of long-term-results from Bavarian light traps, continuation of the long-term-monitoring projects in the north of Munich focussed on the dynamics of moth species spectra
Animals of the Bible. Interdisciplinary and interreligious cooperation with the Hebrew University Jerusalem (Dr. G. Müller), Prof. Dr. R. Lapide ( Frankfurt) and the Diocesy of Munich
Research projects of Andreas Segerer
A. Systematics, Integrative Taxonomy
Monography of Phycitinae and Pyralinae of Europe (Pyraloidea: Pyralidae), including molecular characterisation (Cooperation project in the context of the book series "Microlepidoptera of Europe", jointly with Matthias Nuss, Dresden).
B. Development of Information Systems, Molecular Identification, Biodiversity Ressources
DNA barcoding Lepidoptera (iBOL WG 1.9) (cooperation with Axel Hausmann, Munich, and Paul Hebert, Canada)
Barcoding Fauna Bavarica (BFB, cooperation with Paul Hebert, Canada; multiple collaborations with other European and global barcoding campaigns, e.g., Lepidoptera of the Alps – P. Huemer, Innsbruck; Lepidoptera of Finland – M. Mutanen, Oulu; Gracillariidae of Europe – Carlos Lopez-Vaamonde, Orleans; Nepticulidae of Europe – E. v. Nieukerken, Leiden; Pyraloidea global – M. Nuss, Dresden). Management and coordination of the Microlepidoptera of Bavaria (~2000 species). Central databasing of the BFB project. Interfaces for efficient data exchange with BOLD.
Barcoding Fauna Germanica (GBOL, cooperation with Paul Hebert, Canada))
Barcoding of Pyraloidea (cooperation with Paul Hebert, Canada, and Matthias Nuss, Dresden)
Internet-based Global Information System Zünslerfalter (GBIF / GloBIZ): Digital systematic and synonymic world catalog of Pyraloidea.
C. Zoogeography, Faunistics
Pyraloidea of Crete – Revision of the snout moths of Crete (granted by the Crocallis Foundation)
Exploration of the fauna and zoogeographic relationships in the Mediterranean (Pyraloidea)
Microlepidoptera of Bavaria ( faunistics; population dynamics, in particular of Zygaenidae and leaf miners; Microlepidoptera as bioindicators – cooperation with the Schuztgemeinschaft Ammersee Süd e.V.)
Pyraloidea and Nolidae of Perú (Cooperation with the project "Research Station Panguana" and Gerardo Lamas, Lima)
Long-term faunistical investigations in the area of Ratisbon (focus: population dynamics and niches of Microlepidoptera; Bestandsdynamik und Einnischung von Mikrolepidoptera; Lepidoptera in the nature reserve "Am Keilstein" (300.08) including scientific evaluation of the records of ~250 years of comprehensive faunistic data collection).
Research projects of Wolfgang Speidel
Publication project "Noctuidae Europaeae"
Systematics and Taxonomy of Bombyces, Noctuidae and Pyralidae
DNA Barcoding type specimens and biodiversity from Bombyces of the Thomas Witt Museum
Web präsentation South-America (Lepidoptera Neotropica) of the Museum Witt in Cooperation with Thomas Witt, Munich, Thomas Greifenstein, Pfaffenhofen and Vladimir Nazarov, St. Petersburg.
Research projects of Ulf Buchsbaum
Studies on the lepidopterous fauna of Sumatra, focussed on moths, mainly Drepanidae and some further selected taxa Rearrangement of the drepanid collection with accompanying studies
Neuaufstellung und Bearbeitung der Familie Drepanidae
Preparation of a complete check-list for Drepanidae
Distribution of Leptidea sinapis and L. reali in southern Bavaria, Thuringia and Istria
Study of the material collected in expeditions to Irian Jaya, Sumatra, Borneo and other different regions from Southeast Asia focussed on Drepanidae, genera Vitessa Moore, [1860] (Pyralidae) and Cerace Walker, 1863 (Tortricidae)
Participation in the working group Insect fauna of Thuringia with responsibility for several families, e.g. Zygaenidae
Study of the material collected in expeditions to Taiwan focussed on Drepanidae
Scanning EM projects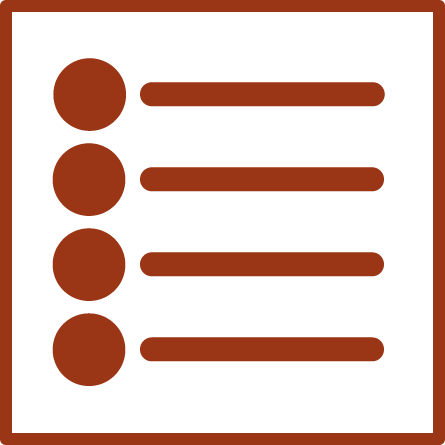 REM-Projekte der Sektion Lepidoptera
Schmetterlingseier der Gattung Idaea Schmetterlingseier von Idaea serpentata (links) und Idaea filicata (rechts) (Geometridae, Spanner; Foto M. Junker). … wie ein Ei dem anderen gleicht – das gilt nicht für Schmetterlingseier, denn hier sind die Oberflächenskulpturen häufig arttypisch und von großem Interesse für die Zoologen. In der Schmetterlingssektion der ZSM wurde entdeckt, dass man mittels […]